You received your marijuana delivery in Maryland, now what? There are different ways to enjoy your favorite weed strain. From watching a beloved stoner flick to eating your favorite meals, you always look for something that will make your high as enjoyable as possible.
One of the best ways to enjoy your high is by listening to music. The sensory delight your favorite songs already give you will be improved by the high of the marijuana strain you choose to pair them with.
There are as many genres as there are strains. So, which strain should you use for your music of choice?  Read on for tips for when you next place an order at your favorite marijuana delivery service in Maryland.
Marijuana Delivery Maryland: Genres and Strains to Pair Them With
Once you experience these amazing combinations, you will never consume your marijuana the same way again!
Reggae
Unofficially dubbed as the stoner's favorite music genre, reggae has a funky groove that is very easy to vibe with. Artists like Peter Tosh and Damian Marley are probably on your playlist, and you like taking things slow and enjoying every morsel life has to offer. Moreover, you're likely proud of the fact that people can probably smell your last weed session on your hoodie.
If you like jiving with Bob Marley and the Wailers, Sour Diesel should be the strain of choice for your next session. This strain is famous for its strong, heady smell. It provides an uplifting high that doesn't bring your energy down, just like reggae.
Stoner Rock
Stoner rock is perfect for those who like to headbang to the beat while high. While its tempo may vary depending on the band you're listening to, stoner rock's heavy riffs and infectious grooves make it the perfect genre to bop along to. Stoner rock listeners are unapologetic about the kinds of songs they listen to, and the sound can vary from Black Sabbath to Tame Impala.
The ideal strain for such a genre is easily Lamb's Bread. Stoner rock is an uncomplicated listen to due to its predictability, and you can always expect a good time whenever you play a stoner playlist. This is also what you can come to expect when you consume this specific strain.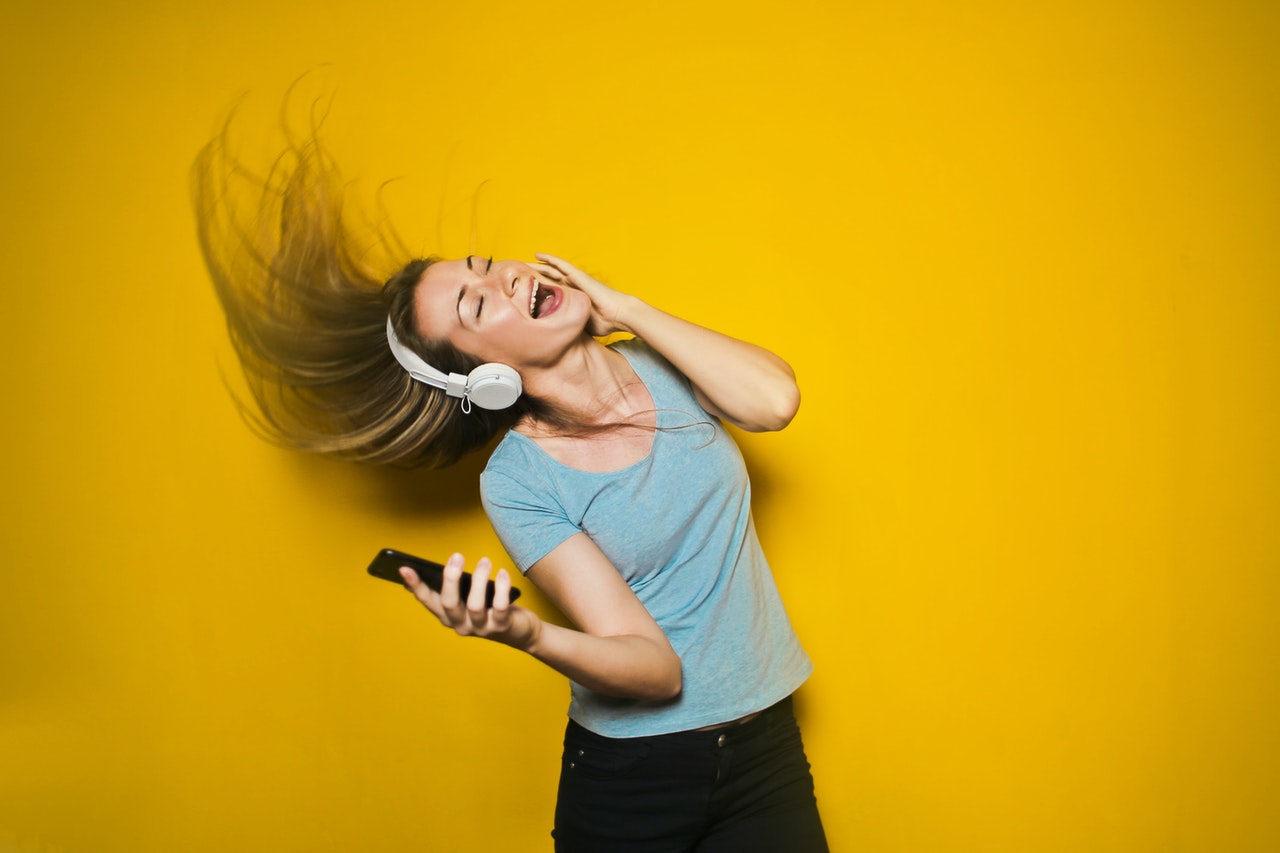 Pop
You don't have any deep cuts in your Spotify playlists, and you're fine with that. You're happy to listen to whatever's on the radio, and you want everyone to at least be able to bop along while each person takes quick puffs.
If pop is your genre of choice, then you don't mind getting whatever strain the budtender recommends for the day. You're open to listening to anything as long as it sounds nice, and this philosophy will work well with trusting your budtender.
Classical
You're quite a unique person, we have to say! It's rare to hear classical music and marijuana mixing together, but that's what makes you lovable in your friend group. You find that a bit of Beethoven or Chopin takes your high to another level, and you just hope that people can see why you're enamored with this combination.
The best strain for your elegant taste is Grandaddy Purple. Not a lot of people smoke it nowadays, but its taste and scent is as unforgettable as Vivaldi's Four Seasons. It can melt you the same way Paganini does whenever you hear one of his epic pieces.
Rap
One of the most popular genres today, rap has become a broad umbrella term for various subgenres. From crunk and drill to conscious hip-hop and mumble rap, there are plenty of subgenres that you can try complementing your weed.
The best strand for every hip-hop head is the Jack Herer strain. It has become one of the most popular strains for a reason, and you will unexpectedly have a fun time with it. Its deep earthy taste and ability to make users more aware make it the perfect strain with which to enjoy the genre's deep 808s and precise lyricism.
Jazz and Blues
These genres are not easy listens, but they provide a different kind of euphoria to their most passionate fans. Jazz's unpredictable tempo, openness to improvisation, and intricate song structures make it the genre of choice for the more intellectual type of person. The blues also use a similar formula.
People who enjoy these music types will definitely enjoy Girl Scout Cookies. This strain has won multiple Cannabis Cups for its sweet and minty taste and aroma. It also provides diverse and balanced effects, the same way jazz and the blues make a listener feel.
Experience a Different High
These are only some of the musical marijuana pairings that you can try to transform the way you enjoy weed. However, don't take our listings as the definitive list: experiment with different genres and strains to find the perfect match for your needs.
To get the strains you need in Maryland, get in touch with GreenGorillaMD. We are the trusted source of quality marijuana strains for medical use in the state. Get in touch today to place an order.