The world of relaxing and uplifting marijuana strains is ever-expanding. Yet, whether you are a regular or first-time user, it is recommended you opt for a premium quality product that has been tried and tested by other weed enthusiasts and sold by a trustworthy provider. This is where the Blue Cookies strain steals the show.
This weed strain is ideal for both medicinal and recreational users, which is what many other strains desperately strive to achieve. If you're interested in finding out more about this weed strain and in finding a recreational dispensary near me, keep reading.
Definition and Contents
The Blue Cookies strain is a hybrid Indica-dominant strain derived from two world-famous and award-winning strains with cult followings of their own — the Blueberry Strain and the Girl Scout Cookies Strain. It tastes sweet, making it a perfect dessert "meal" after dinner or before heading to bed.
The hybrid strain is famous for achieving the two things all weed smokers love — a strong hit with a cerebral high and a powerful sense of relaxation. It has a 90% Indica and 10% Sativa ratio, with THC levels measured up to 25% to 28%.
Subtypes, Attributes, and Chemical Composition
The fame of the Blue Cookies strain has led to the appearance of a subtype of the strain, which is a hybrid of F1Durb (Durban Poison derivate) and Florida OG. The Indica-Sativa ratio in this strain variation is around 70%-30%, but the 90%-10% Girl Scout Cookies-Blueberry variant is much more common.
Apart from having an average THC level of 25%, this strain also boasts a 1%-2% CBD level, which surely influences its overall effects. This hybrid is better for indoor breeding. It requires 8- 9 weeks to flower and yields up to 16 ounces of material per square meter. Appearance-wise, it's thick, dense, and twisty with resin and frosty details. It displays different shades of blue, purple, and green — hence the name.
Flavor Characteristics of the Blue Cookies Strain
A bud of the Blue Cookies is perfect to smoke, take as edible, or ingested in another recommended form. This leads us to the most important strain aspects — its taste and smell. The Blue Cookies strain tastes sweet, smooth, creamy, and fruity. It's reminiscent of cherries, berries, and delicious pastries.
Other notes sound in this strain includes candy and orange. But what makes the flavor so remarkable is that it's one of the most well-balanced flavor profiles. This makes the Blue Cookies strain one of the most well-rounded strains overall due to its famous lineage, quality, potency, and taste.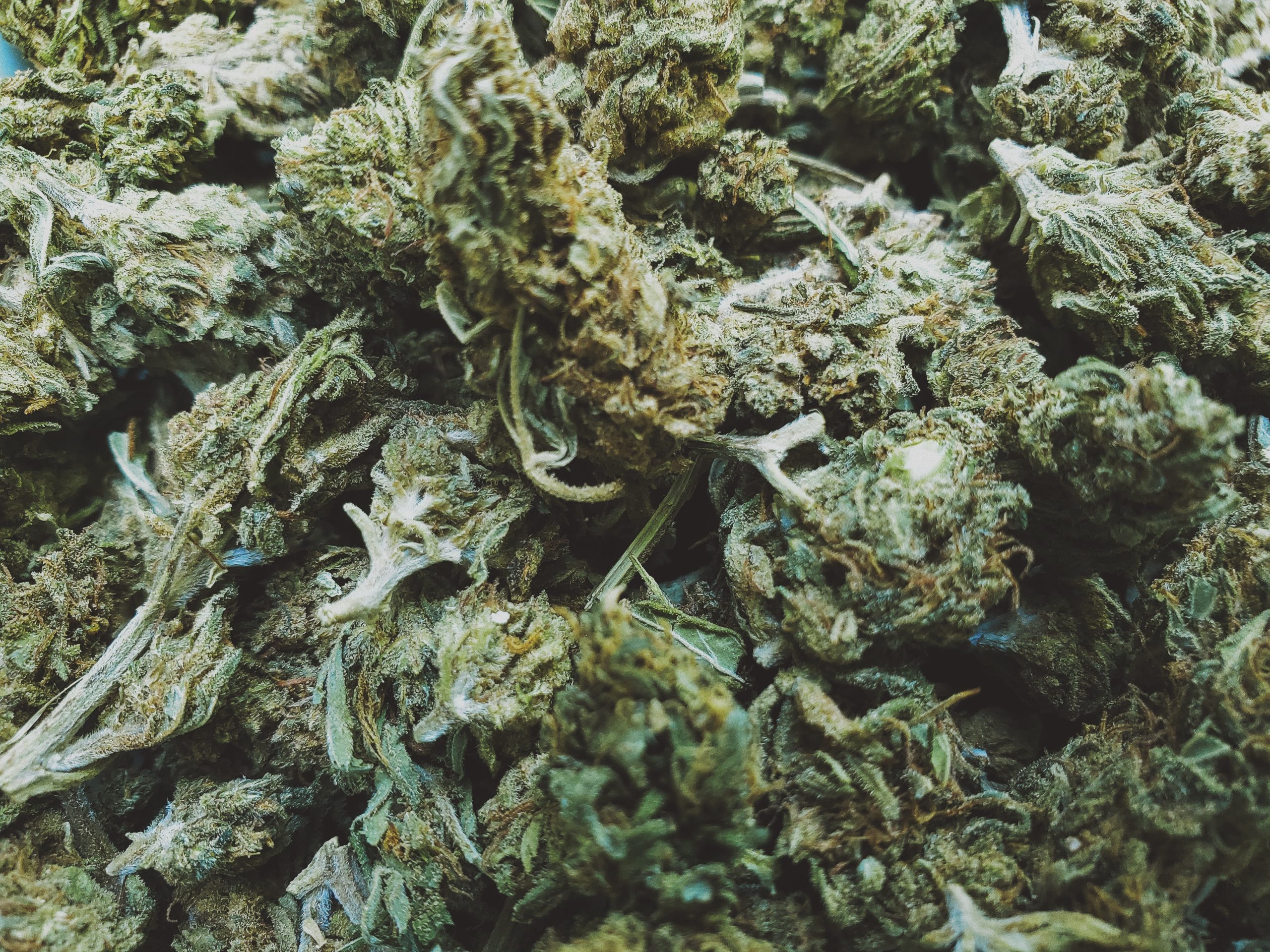 What Are the Effects of the Blue Cookies Strain?
Speaking of quality and potency, it's time to discuss the actual effects of the Blue Cookies Strain. This strain aims to achieve two things. The first is to elevate your mood, ushering in euphoria and feelings of general happiness. The second is to completely relax you when you need it.
It hits moderately strong, with a cerebral high that causes a buzzing sensation. The effect then slowly descends from the head to the body, turning the initial euphoric buzz into a mellow feeling of peace and happiness. The strain can also work as an aphrodisiac and keep you lovey-dovey for a few hours.
Special Medical Effects of the Strain
The Blue Cookies strain is one of the most famous strains when it comes to treating:
Anxiety
Depression
Stress
Chronic illnesses
Chronic pain
Insomnia
Not only does the strain help you relax and sleep better, but it also improves your mood by boosting feelings of enthusiasm and calming you down afterward.
Some of these can be long-term effects of taking the strain, and can therefore help those struggling with mental illness, mood disorders, or chronic muscle pain. At the same time, the Blue Cookies strain is an excellent strain intended for users who want to unwind after a long day.
How To Take the Blue Cookies Strain?
Given the benefits of the Blue Cookies strain, there are various ways to consume it, including:
Vapes
Pills
Oral drops
Dry buds
Transdermal patches
Edibles
Topical (cream and balm)
Oil
If you opt for a speedier effect, a vape or bud can do the trick the best. Other methods of taking the strain might kick in slowly and show delayed effects. Since it boasts quite strong effects and a hitting high, the strain is best consumed in the evenings when you simply want to relax and chill.
Marijuana Dispensary Near Me: Finding the Blue Cookies Strain in Maryland
If you're after a serene experience that keeps you energized and relaxed, there are many dispensaries where you can find Blue Cookies strain. Green Gorilla MD is one of the best providers in Maryland. Our weed dispensary is a dedicated supplier of top-quality strains that keep you optimally happy.
Learn more about our tailored offer and head to our online shop to find marijuana edibles, flower, concentrates, and more. Our products come at affordable prices and arrive in discreet delivery packaging at your doorstep. Contact us now to enjoy your very own Blue Cookies experience!