If you're looking for something to watch while enjoying your favorite edibles in Maryland, look no further. We've created a list of must-watch shows: from documentaries to comedies, there's something for everyone. And best of all, they pair perfectly with edibles in Maryland! So, sit back, relax, and enjoy some great TV while you get high.
Documentaries
There's no shortage of great documentaries, so much so that finding the perfect one for your next edibles experience can be a challenge. Luckily, we've done the heavy lifting for you and compiled a list of some of the best ones to watch while enjoying your favorite edibles.
Planet Earth
Planet Earth is a stunning visual feast. This groundbreaking documentary series from the BBC takes viewers on a captivating tour of some of the most beautiful and remote locations in the world, from the lush rainforests of South America to the icy plains of Antarctica. Planet Earth is an unforgettable journey that's sure to enhance your edibles experience.
Wonders of the Universe with Brian Cox
If you love learning about the universe and its complexities, you'll want to check out the Wonders of the Universe series. It's presented by physicist Brian Cox, who makes complex topics accessible to everyone.
Each episode covers a different topic, from the formation of the universe to the search for extraterrestrial life. And what better way to enjoy learning about these interesting subjects than with your favorite edibles?
TED talks
If you're looking for a cerebral high, watch a few TED talks. Each episode features an expert speaker, and topics range from inspiring stories and interesting insights on science, technology, and social responsibility.
You can watch TED talks for free via their official website or on YouTube whenever and wherever you want. Settle on the couch in front of your TV or go sit outside in the sunlight with your phone while watching a TED talk, the choice is yours! Be sure to have your favorite edibles on hand.
Here are a few TED Talks to get you started:
Sir Ken Robinson: Do Schools Kill Creativity?
Dan Pink: The Puzzle of Motivation
Chimamanda Ngozi Adichie: We Should All Be Feminists
David Steindl-Rast: Want to Be Happy? Be Grateful
Cartoons
Cartoons make a great pair with your favorite edibles in Maryland. Here are some of our favorite cartoons to watch while enjoying your favorite edibles.
Rick and Morty
This bizarre science fiction cartoon is centered on the adventures of Rick and his grandson Morty. The pair frequently goes off on adventures through time and space, with hilarious results. This adults-only show is the ultimate watch for folks who love laugh-out-loud gags, clever jokes, and oddly compelling animation.
Adventure Time
If you're looking for a show that's fun, imaginative, and perfect for watching while high, look no further than Adventure Time. This Cartoon Network series follows Finn the Human and his best friend Jake the Dog as they travel through the Land of Ooo and beyond.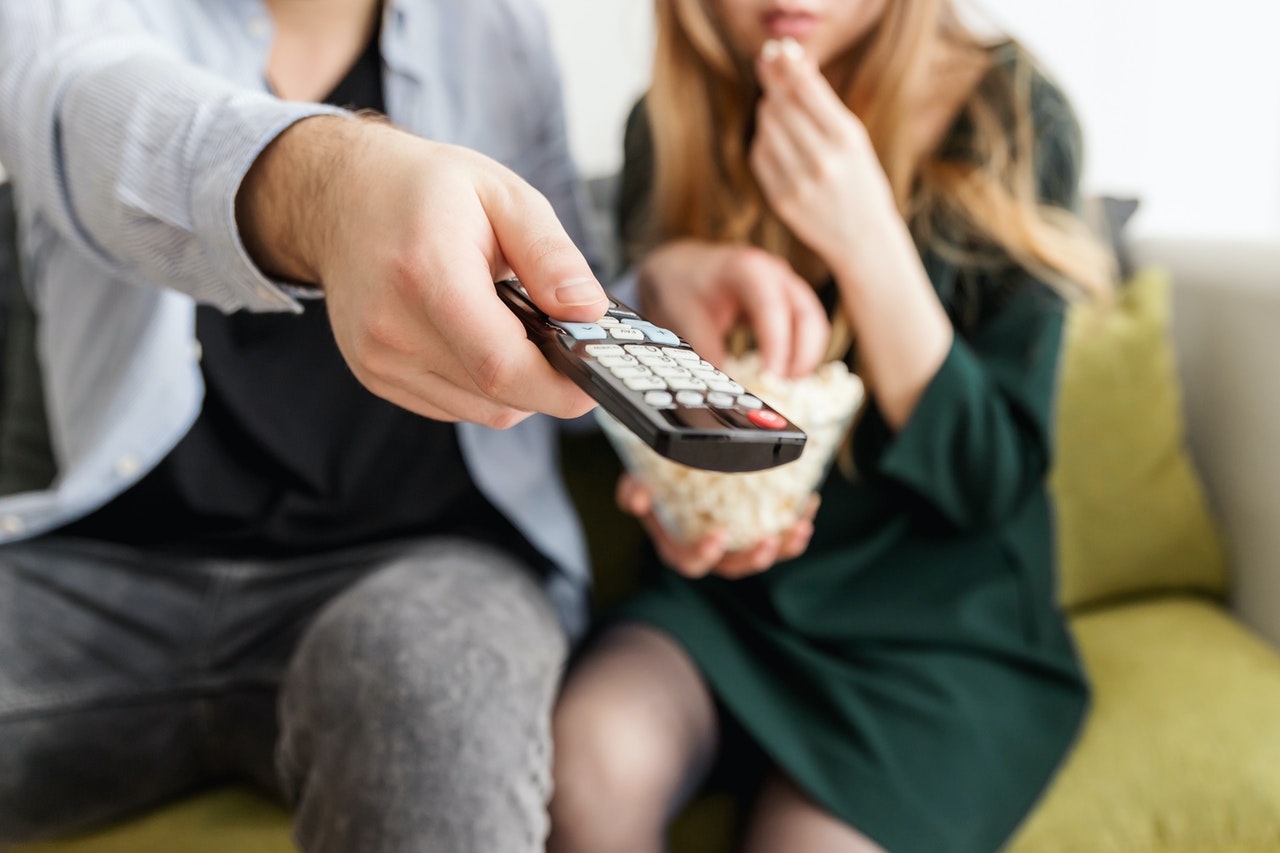 Reality TV
Reality TV is, for many people, the ultimate in guilty pleasure-viewing. If you're one of them, you'll be happy to know that they're extra fun to watch while on edibles. Check out the following:
The Great British Baking Show
Since 2010, bakers have appeared on The Great British Baking Show, competing in three challenges to determine who is the best amateur baker in Britain. You will be amused, soothed, and hungry as you binge this fantastic series.
Chopped 420
If you're a fan of getting high and watching cooking shows, you're in for a treat. Introducing Chopped 420, a new web series that pairs some of your favorite edibles with binge-worthy TV series. The host will consume a different edible and review it in each episode.
Comedies
If you're in the mood for a good laugh, these sitcoms are perfect to watch while indulging in your favorite edibles. And since they're all available on streaming services, you can easily binge-watch an entire season in one sitting.
It's Always Sunny in Philadelphia
Are dark comedies up your alley? Watch It's Always Sunny in Philadelphia. The series follows Mac, Charlie, Dennis, Frank, and Dee who own and operate Paddy's Pub, a dive bar in Philadelphia. The gang constantly finds themselves in hilariously awkward situations, many of which are caused by their own terrible ideas.
Portlandia
If you're looking for a show to pair with your favorite edibles, look no further than Portlandia. This satirical series takes a hilarious look at the hipster lifestyle, making it the perfect choice for those who appreciate good comedy and good weed. Portlandia will have you in stitches from start to finish, from its quirky characters to its often absurd situations.
Edibles to pair with your favorite binge-worthy shows
Like most people, you probably love to kick back and relax with a good show. By pairing your favorite binge-worthy series with some delicious edibles, you'll get a heightened viewing experience! Get them from GreenGorillaMD, your trusted source for high-quality edibles in Maryland. 
We carry THC-infused bubblegum lollipops, gummies, chewy cubes, rope bites, and more. Order online today for fast delivery at low flat rates. For more information about our products or for help placing your order, don't hesitate to get in touch.