Marijuana is still illegal under federal law in the United States, but some states have legalized it for recreational or medical use. For instance, you can have Maryland weed delivery
for medical use. In areas where they're allowed, cannabis-infused foods (known as edibles) have gained popularity for their  potential health benefits.
However,  not all edibles are created equal. Some can be quite potent and may result in unwanted side effects, such as anxiety or paranoia, if too much of it is consumed. Therefore, it's essential to start with a low dose and see how you react before eating more. That being said, here are some weed products that foodies may want to try.
Weed wine
Weed wine is an interesting product that can be enjoyed by foodies and non-foodies alike. It's made by infusing wine with cannabis, and the result is a potent and flavorful beverage.
Weed wine can be consumed in a variety of ways. Some people drink it like regular wine, while others use it to make cocktails. It can also be used in cooking, and many people find that it enhances the flavor of food.
Dealcoholized wine, which is most often produced in California, is combined with a THC or CBD emulsion to remove the alcohol from the wine before it's infused with cannabis. It's what you'll find in dispensaries.
It looks like regular wine but has a different flavor profile due to the dealcoholization process and the ingredients added to provide texture and flavor. Due to this, cannabis is the source of its effects rather than alcohol.
Hervé Les Macarons
Hervé Les Macarons is a gluten-free, weed-infused macaron offered by Hervé, a Las Vegas-based company. The macarons are available in a box of three, with each macaron containing 10 mg of premium THC cannabis distillate.
The product is available for home delivery in California and comes in four flavors: chocolate, salted caramel, birthday cake, and raspberry. The flavor of each macaron comes out with every bite. It has a smooth and pleasant taste.
The Sativa hybrid distillate of the macaron gives customers a clear, light high. It gives them an energetic and happy feeling.
Weed Candy in Maryland
Weed candy is one of the most popular types of edibles. It can come in many different forms, but the most common are flavored gummies, bubblegum-filled lollipops, and fruits snacks. Weed candy is a great way to get high because it's easy to dose, and it tastes great. Plus, it's a fun way to share weed with your friends.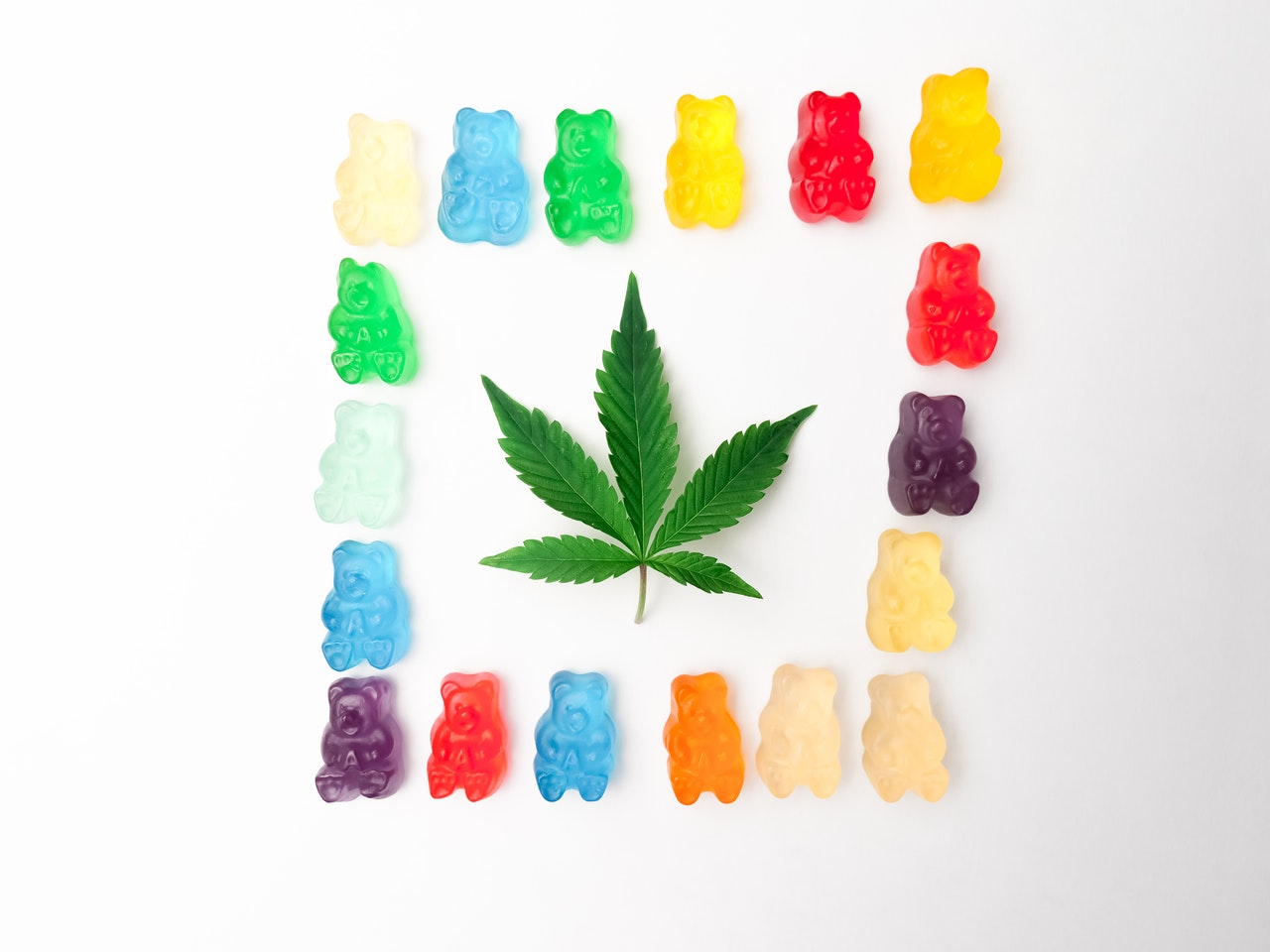 If you're looking for a new way to get high, you can check Maryland weed delivery services. Just be sure to start with a low dose and work your way up. And, as always, be sure to stay safe and legal.
What's the Difference Between Smoking and Ingesting Weed?
When it comes to consuming marijuana, there are two main ways: smoking and ingesting. Smoking weed involves using dried flower that has been heated and inhaled. On the other hand, ingesting weed is when marijuana is used in food or drink.
It takes around 30 minutes to two hours before people can feel the effects of ingesting weed. On the other hand, the effects start after a few seconds or minutes after smoking weed.
The effects of ingesting weed peak in four hours, while in smoking weed, the peak comes within 30 minutes. The effects of consuming weed can last between 12 hours and 24 hours. On the other hand, the effects of smoking weed can last from six hours to 24 hours.
Ingesting is also less harmful compared to smoking. If you're new to edibles, start with a low dose of no more than 2.5 mg of THC.
How to properly enjoy edibles
When it comes to enjoying weed-infused edibles, you should keep a few things in mind. Edibles can take up to two hours before they start to have an effect. The effects of edibles can last anywhere from 12 to 24 hours with the most potent side effects generally occurring within four hours of ingestion.
It is usually a good idea to start with a tiny dose and wait at least two hours before taking anymore. Eating meals before consuming edibles can help you feel the effects gradually and consistently. You'll be less inclined to experience unpleasant side effects if you have a full stomach because it makes you process edibles more slowly.
If you're taking edibles, make sure there's a responsible adult close by to check on you. It's good to have someone you know who can confirm that you're feeling well or drive you somewhere safe if necessary.
Maryland Weed Delivery Services
Weed products are becoming more and more popular, and there are now a wide variety of products available. We recommend ordering edibles from our Maryland weed delivery service if you're looking for something new to try.
GreenGorillaMD is a trusted provider of medical marijuana delivery services. We offer the highest quality products at the best prices. Order online today, or contact us if you have questions.