Every year on the 20th of April, people all over the world smoke cannabis to celebrate 420.
For those not in the know, 420 is known as weed day. The origins of this annual celebration are up for debate, but the most accepted story harkens back to the 1970s when students at a California high school would meet up at 4:20 p.m. after classes to smoke weed.
As such, 4:20 became their code for smoking cannabis. The slang spread, with 420 becoming synonymous with marijuana. Using the American calendar method of putting the month (4) before the day (20), April 20th turned into a day of celebration for all things cannabis.
Whether it's your first time celebrating 420 day or you're already a pro, there's a way to level up your weed day party: cannabis charcuterie boards.
What can you do with our Maryland Dispensary Delivery service and a Cannabis Charcuterie Board?
Charcuterie boards are beautiful arrangements of an array of cured meats, fresh fruits, sweet jams, and savory pieces of cheese. These are best served with wine or beer to complement the flavors of the items on the board.
You can usually find them at parties since they're perfect for guests who simply want to graze. And what better way to celebrate 420 day than with a laid-back gathering with some of your friends and a 420-themed charcuterie board?
Below, we share how you can incorporate cannabis into your charcuterie board for a lit 420 celebration.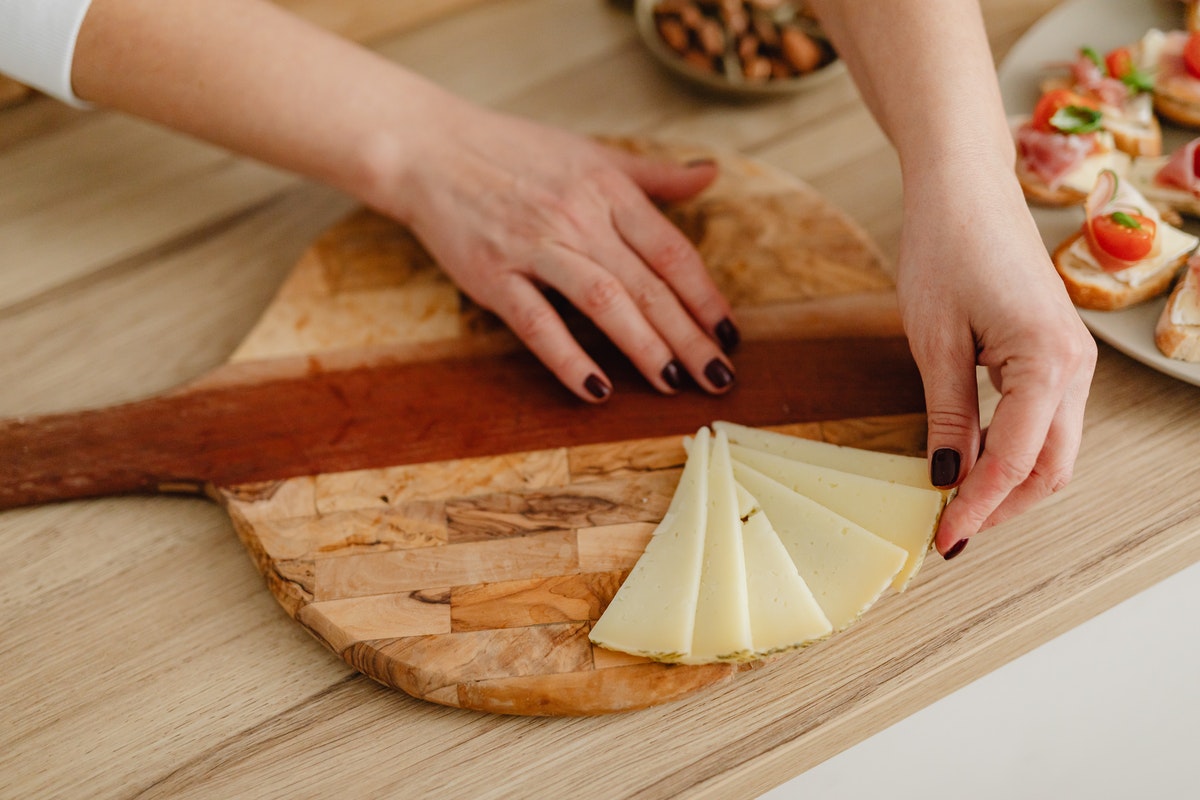 Prepare your usual charcuterie board
Before adding flowers to your board, make sure to get the basics down first.
The good thing is, there's not really a rule on what you can and cannot put on a charcuterie board, so you can go ham—literally, since the term charcuterie refers to cured meat products like ham, bacon, and salami.
Apart from these, you may want to consider adding snacks that go well with cannabis. Cheese is a great option for whetting the palate. Chunks of parmesan and Gouda, thin slices of Manchego, and dollops of burrata give you a variety of flavors and textures.
For something refreshing, make sure to add chunks of mango to your board. Mangoes are packed with naturally occurring terpenes, which can enhance the effect of cannabis. Other fruits, such as grapes and berries, make for a great addition, too.
Apart from fruits, nuts also pair well with cannabis. Prepare separate bowls of peanuts, cashews, and almonds, or mix them all in one big bow,l and you're set. But if your goal is ultimate bliss and satisfaction, you can't miss chocolates on your 420-friendly charcuterie board.
Choose a variety of cannabis products
Once you have the basics down, it's time to choose what kinds of flowers you want to add. We recommend making a balanced board by having a selection of high-THC, 1:1 strain, and low-to-no THC options.
You can also show variety when it comes to how you want your cannabis products presented and consumed. From edible gummies and rolls to concentrates, you have a myriad of options.
Choose quality cannabis products
The type of cannabis products isn't the only important consideration. You should also focus on the quality of these products. After all, you're either eating or smoking them, so they need to feel and taste good.
Check the label and ingredients and even reviews online, if available. If everything looks great, you can rest assured that you're serving the best for your guests.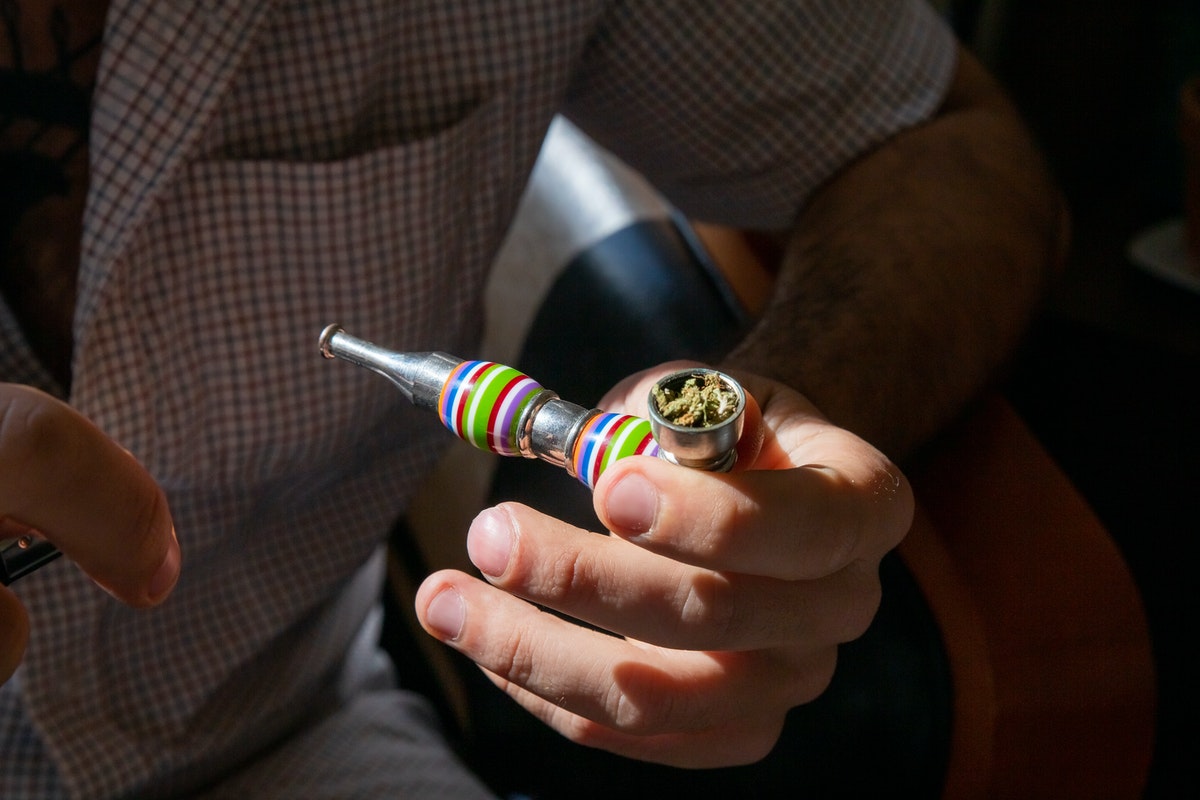 Think of tools
While not technically a part of your spread, it's still important to think of how you can consume the cannabis on your charcuterie board. This means preparing the necessary tools for taking cannabis.
Prepare your wraps or papers if you're serving flowers. Pipes are an aesthetic alternative and would look great in your cannabis charcuterie board photos. If you're serving pre-rolls, ashtrays are a must. And, of course, you can't forget lighters.
Tailor your board to your party
Do you have a theme for your 420 day party? Maybe it's a classic cocktail party, or you're planning on having it when there's a big game tonight. You can customize your charcuterie board and the types of cannabis products based on the theme.
A laid-back party, for example, would benefit from a board with baked goods, chocolates, and some 1:1 strain cannabis. For game night, iinstead of fruits and such, you can fill your board with chips and nachos together with pre-rolls.
Arrange everything
The most unique thing about charcuterie boards? They're a feast for the eyes as much as they are a feast for your taste buds.
Your charcuterie board can look however you want it to. But if you want it to be Instagram-worthy, you might want to learn a thing or two from professionals on how to build a charcuterie board.
From the cuts of your cheeses and how you fold larger slices of meat to what kind of bowls to put your selection of nuts and dips in, everything should be carefully considered. Of course, you also have to artfully arrange your cannabis products in an eye-catching way.
Stock Up for Weed Day
Green Gorilla is a weed dispensary in Maryland that has the cannabis products you need for your 420 day charcuterie board. We offer delivery on a variety of medical marijuana products, from edibles to rolls and vape carts.
Shop for fresh, high-quality weed at Green Gorilla today.