With almost double the potency of OG Kush when it comes to relaxation, it is easy to see why the Biscotti Strain of weed is so popular. Marijuana connoisseurs are excited about exploring and trying out different strains, so it makes sense for the Biscotti strain to find its place on your must-try weed product list. 
This indica-dominant hybrid strain is also known to help with a lot of the issues that usually warrant the usage of medical marijuana. So if you are struggling with a medical issue, insomnia or stress, read on as we cover everything you need to know about the Biscotti strain and where to find the best provider for your favorite cannabis-derived munchies! 
What Exactly is the Biscotti Strain?
The Biscotti strain is an indica-dominant hybrid strain with an 80% indica – 20% sativa ratio. Usually, it is derived by combining the Sour Florida OG strain and the Gelato 25 strain. But sometimes, even the Girl Scout Cookies strain might be added to the mix for extra flavor and effects. 
With a THC content of at least 21% (oftentimes going up to 25%), the Biscotti is known to be quite potent and is meant for experienced users who like their high strong and efficient.
Apart from recreational use, the strain is also known for its medical uses, since it is a major relaxant. When consumed, it kicks off slowly, first impacting the mind with a sense of serenity and then continuing throughout the body for maximum effect. The strain is popular for its sweet and smooth taste, too. 
Where Did the Biscotti Strain Originate From?
The "parentage" of Biscotti can be connected to the classic Florida OG — the sour version. The first step to creating the strain is mixing up the Florida OG with the hybrid Gelato 25, descended from the Thin Mint Girl Scout Cookies. Sometimes, the regular Girl Scout Cookies strain is added as well. 
Not only do these components explain the sweet-spicy flavor of the Biscotti strain, but they also explain the terpene profile — Limonene, Myrcene, and Caryophyllene. Biscotti means "twice-baked" in Italian, meaning the strain delivers a particular punch with an extra hint of sweetness and bitterness. 
The Biscotti Weed Strain Composition
The Biscotti weed strain has 0% CBD; the only psychoactive elements are purely THC. Percentage-wise, the amount of THC can vary. The minimum is around 21%, while the maximum ranges between 29% and 30%. The average percentage of THC content stands at about 25%. 
The Biscotti flower is notably dense, with small buds comprised of dark olive green and purple shades, with an addition of orange pistils and whitish crystals on top. Its appearance, density, potency, and uncommonness make it an exotic strain. 
What Does Biscotti Taste Like?
The Biscotti strain has one of the most unique, recognizable tastes. It's sweet, like cookies, with a hint of sugar and spice. A stand-out of the strain is its noticeable diesel notes. Users have reported that it tastes like having a snack instead of smoking weed and that it usually takes time to hit once consumed.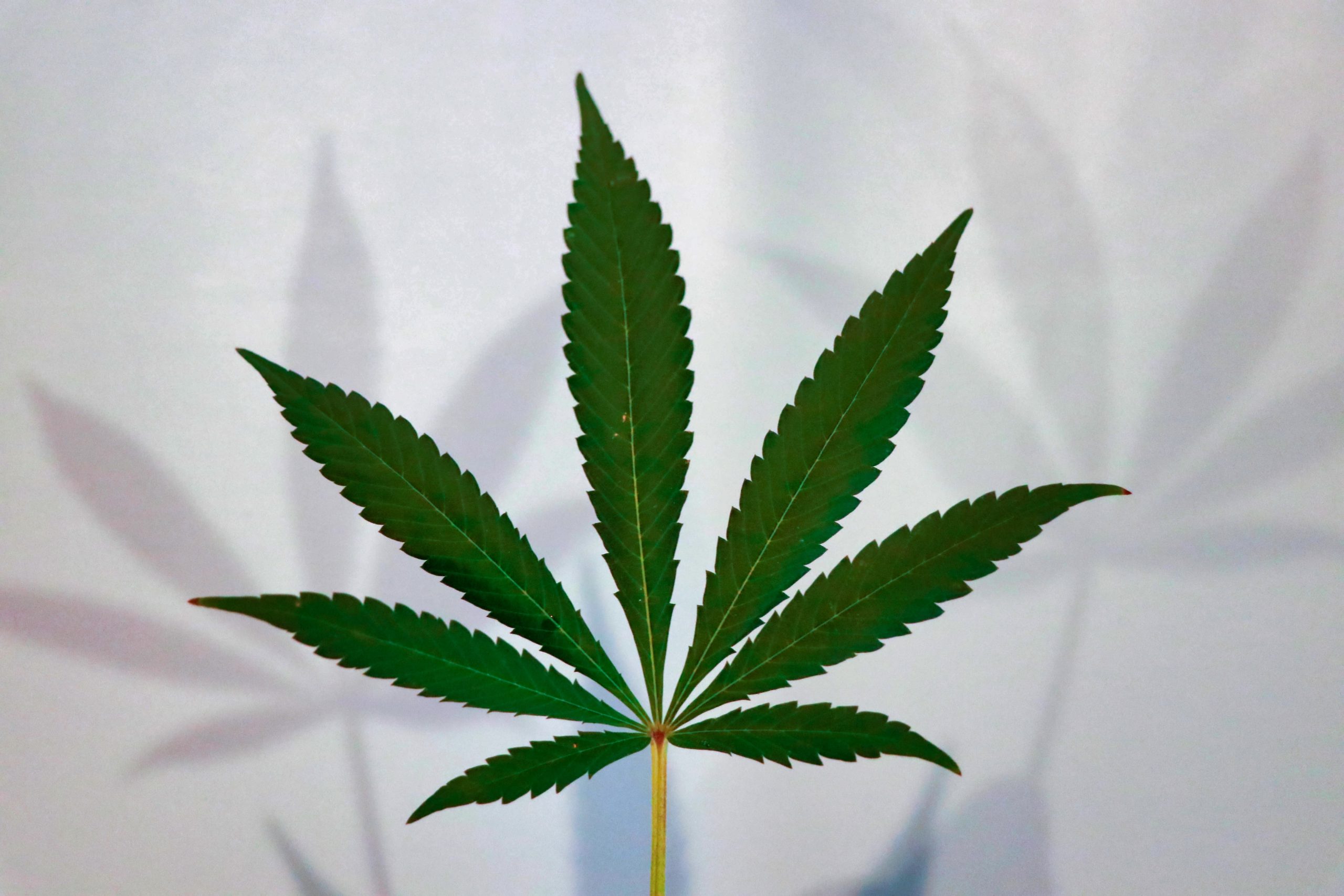 The Effects of Biscotti Marijuana
There are numerous positive effects of consuming the Biscotti strain. Usually consumed as a dessert, the strain takes some time to exhibit the first symptoms. It usually starts with slight tingling over the entire body, which turns to exhilarating cerebral sensations, and simultaneous excitement and calmness. 
The main effects of the strain are its relaxation powers and ability to make consumers more social. It is not sharp and strong enough to immediately put you in a state of deep relaxation. Instead, it will make you a bit more talkative and prone to laughter. Once this effect expires, the strain will slowly and increasingly relax you and prepare you for a good night's sleep.
Additional Effects and Benefits
In medical terms, the Biscotti strain is incredibly beneficial for people experiencing chronic stress, chronic pain, anxiety, depression, and insomnia. Its honey and vanilla flavors do wonders when it comes to reducing stress and anxiety levels, while also making you more social and giggly. Since it is quite strong, it is best to take the strain in the evening, when you're ready to unwind entirely. 
This is yet another perk of the strain — it helps you fight against insomnia and sleep issues. It also enables deep relaxation and an uninterrupted sleeping cycle. 
Get the Finest Biscotti Products at a Recreational Dispensary Near Me
You don't need to go looking for random dispensaries near me to find the best Biscotti weed for your needs — just check out Green Gorilla MD for the ultimate selection of products in Maryland. When you explore our website, you can find a superb offer of various weed strains, edibles, pre-rolls, vape carts, concentrates, flower, and accessories — including your desired Biscotti weed strain!
We offer top-notch delivery across Maryland. Our high-quality products are available at affordable prices and maximum quality. Browse our site to take your pick, or reach out to our team for more information!