Since the pandemic's start, businesses have been looking for ways to make their products more accessible to consumers from the comfort of their homes. The same is true for marijuana-selling businesses.
Weed has become increasingly available to consumers through specialized online and offline shops. Vendors in this rapidly increasing industry are also shifting their focus towards moving their businesses online and reaching wider audiences.
But, can you buy weed online? The short answer is yes. Read our full guide on buying weed safely and legally and finding the most reputable providers.
Is it Legal to Buy Weed Online?
Yes, it is legal. However, it depends on your location and the legal status of weed in your state. Every US state has a different law regarding the medicinal use of marijuana, but more than two-thirds of the US states have legalized it in that context. Be sure to check the legality of medical marijuana usage before ordering online.
Buying weed online is similar to buying it at a dispensary. The most crucial step is that you meet the requirements for buying weed. This means being of legal age and having a valid form of ID to prove it.
Is a Medical Marijuana Card Needed to Buy Products Online?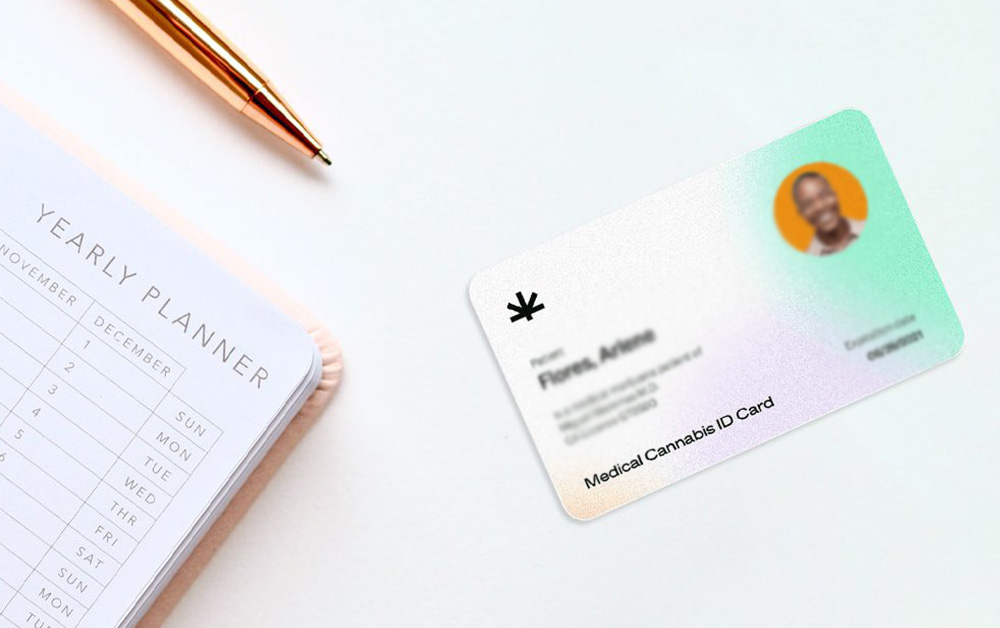 The online business you choose to buy from will ask for a valid ID upon placing your order. This could be through scanning your license or ID, or you might also showcase your identification upon delivery. This extra precaution ensures the product is not delivered to the wrong hands.
A medical marijuana card will not necessarily be asked for your purchase. Vendors may ask for one if you are purchasing a medical-only product or if you are buying from a dispensary that carries medical-only products. Most vendors offer medical and recreational products and a weed card, which might save you money.
How to Determine Which Online Dispensary is the Best?
Choosing the dispensary that works for you depends on what you're looking for. Whether it's quality ingredients, hemp source, potency, or price, you can find an online shop that will fit your needs. Here are the factors to consider when choosing an online weed provider.
Their Choice of Ingredients
The hemp source is important when determining the delta-8 and delta-9 THC content. These two components are vital for the "high" that marijuana gives. That's why dispensaries sell different strains with different concentrations of these two compounds.
Besides these two hemp-derived compounds, other ingredients like preservatives and additives may cause adverse reactions when taking your weed product. If you're struggling with allergic reactions, we advise you to avoid stores offering products that use such ingredients.
Delta-8 and delta-9 THC are important when determining the product's potency and its "high."
When searching for a dispensary that meets your needs, look for delta-8 and delta-9 content in the string.
Price Matters
Like every other product you buy online, price is also important in purchasing weed products. Cheaper weed strains may have harmful ingredients that could cause adverse reactions. Meanwhile, pricier weed options may have the same benefit as an average-cost product. Be sure to compare the prices of different websites and make an informed decision based on your research.
Payment Methods
Paying for weed delivery is where things might get tricky when you first buy marijuana online. Debit or credit card use is allowed, depending on the retailer and your bank. Some banks have restrictions on buying products from certain businesses online, so have some cash on hand to be on the safe side.
Also, if you don't prefer leaving your information on a website, you can use a reloadable credit card with the exact purchase amount you need.
Lab Testing Transparency
Being honest and transparent with customers is essential when offering weed products online. Vendors must inform customers about how their products are made, what ingredients are included, and what lab testing has been done to prove their quality.
Honest vendors with nothing to hide will place lab testing results on their websites. It's a way for customers to know what they are buying and to build a lasting relationship with that online provider.
Customer Experience
When researching marijuana vendors online, learn more about the customer experience. Reading customer reviews is always helpful in learning more about choosing a particular vendor's pros and cons.
Customers are the best and most truthful source of information on the quality of the products and services. You will also learn how customer support works, which is vital when you need help choosing the right products.
Top-Quality Providers for You: Where to Buy Weed Online?
How to buy weed online, the tried and tested way? Leave it up to Green Gorilla MD to deliver the highest quality medical marijuana right to your home.
For those who are unsure of what strain or type is perfect for you, our staff will offer full assistance before and during your purchase and ensure you have all your marijuana questions answered.
We offer fast delivery of medical marijuana in Maryland, with low shipping costs. Same-day deliveries can be made by 10:00 PM – reach out to us today to learn more and make the most of our transparent offer!