A mystical and rather dominating strain, the Apple Fritter strain can be handled in the right way only by super-experienced users. Don't let the sweet smell of this classic apple pastry illusion fool you. The award-winning delicious flavored strain is well-known for its hard-hitting properties.
Lumpy's Flowers, the original breeder of the Apple Fritter strain, doesn't offer much information about the strain. The only data that has surfaced is that it's possibly the incredibly powerful lovechild of the Animal Crackers and Sour Apple strains. 
If the mystery is tingling your imagination and you are wondering, "Is there a dispensary near me?" read on to uncover some of the secrets of the Apple Fritter weed. 
Raising the Apple Fritter Strain
Due to the highly protected genetics, there is no actual information on the cultivation of this strain. Hence, growers can only assume their growth habits based on what is known about the parent strains. Maybe this has got you wondering, "Can I find it at a marijuana dispensary near me?"
What can be assumed is that the strain grows well both in and outdoors and has an average height of up to 60 inches. Strains high in THC are sensitive to humidity and pests because they are developed for increased yield. 
The outdoor harvesting is usually expected in mid-October, and the yield is up to 16 ounces per plant. The indoor yield is between 12 and 14 ounces, and the strain is ready for harvesting in about 10 weeks. 
This perfectly balanced 50% Indica and 50% Sativa strain has a bud with fiery orange pistils and is lightly dusted by trichomes. To get the best out of the strain, the best option for growth might be the Screen of Green growing method and trellising.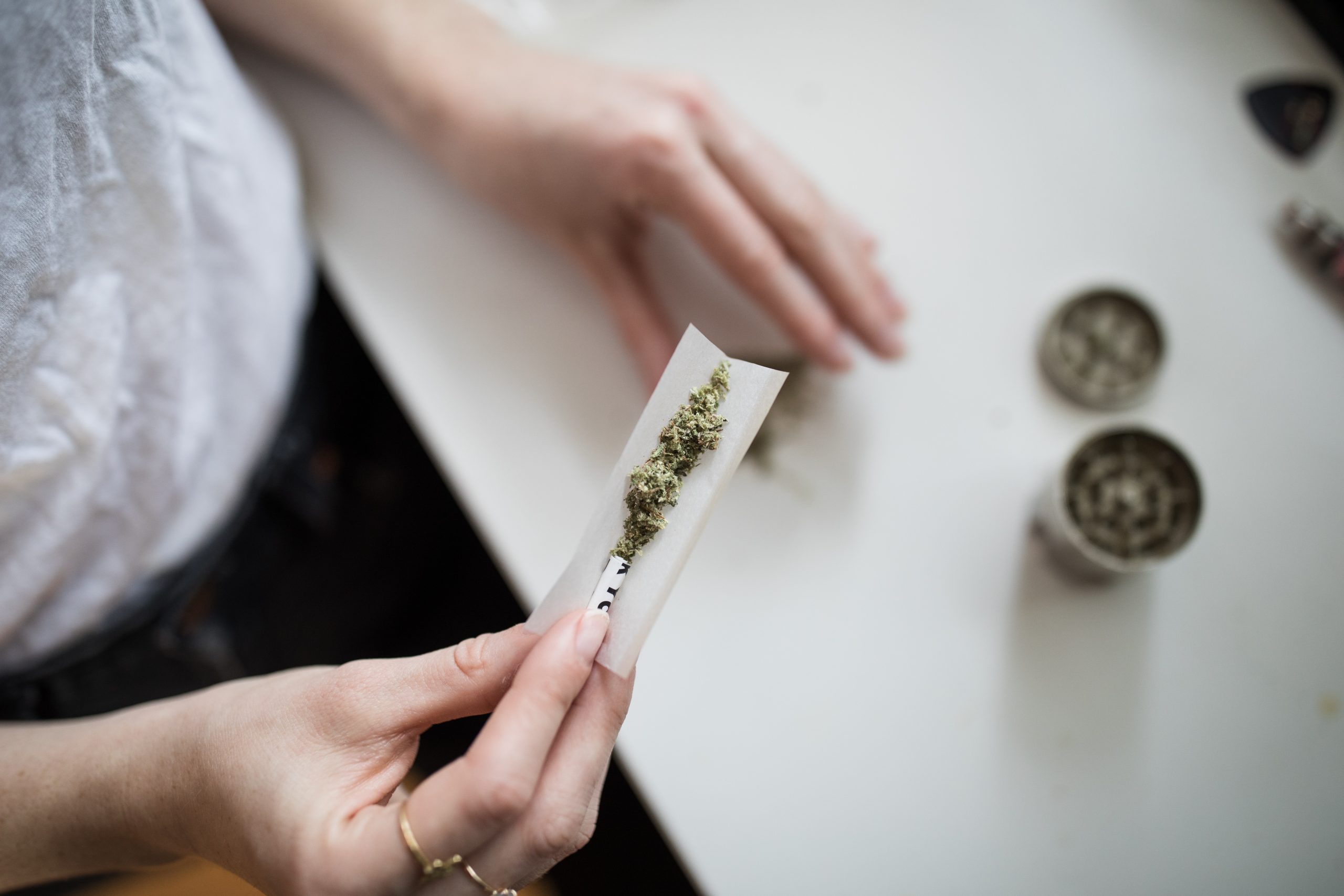 Recreational Use of the Apple Fritter Strain
High caution is recommended when using the Apple Fritter strain, even for experienced users, and it is not a strain we would advise for novice users. It's a very potent weed strain; users have reported dry eyes, cottonmouth, and a feeling of hunger. So, always have a bottle of water at an arm's length, and watch out for feelings of paranoia and anxiety if taken in a large dose. 
Users find this strain to accentuate a euphoric feeling and bursting creativity. The strain may push the inspirational buttons, but as the body relaxes with time, the user can only use their creativity in a vertical state while lying on the couch. The intensifying sedation makes users want to lay down and rest in bliss. 
This makes the strain most suitable for nighttime consumption because it helps users fall asleep easily.
Medicinal Use of the Strain
The potency of the Apple Fritter weed makes it an excellent choice for therapeutic use, not something other strains can gloat about. The strain gives respite with some of the following conditions:
Depression;

Anxiety;

Chronic stress;

Chronic illness;

Insomnia;

Dark moods;

Disorders leading to unpleasant, anxious, and repetitive thoughts.
The Apple Fritter strain stands up to unwanted and unpleasant thoughts and clears the path for the creative mind to awaken. The users fall into a relaxed and blissful state, and for those struggling with insomnia, it will drive them into a relaxed state, getting a well-deserved sleep. 
Many love the effects of the Apple Fritter strain, but it's never enough to stress that it is a strain that must be used with the utmost caution.
Flavors and Aromas of Apple Fritter Strain in Dispensaries Near Me 
This hybrid may be as mysterious as they come, but its flavor and aroma are something that has stuck in our minds since our childhood. The sweet apple flavor resembles the pastry with a similar aroma combined with a mild herbal note. There is a vanilla-like flavor and a delicate touch of strawberry.
The terpene profile of the Apple Fritter strain consists of Caryophyllene, Humulene, Linalool, Phellandrene, Limonene, Pinene, Terpinolene, and Ocimene, with Myrcene being the most dominant one. 
Phellandrene usually contributes to a woody, minty citrus aroma in cannabis, but in the Apple Fritter strain, it ensures the sweet presence of apple and strawberry. The vanilla hint is a result of the cooperation between caryophyllene and limonene. 
Pairing the Apple Fritter Strain Aroma and Flavor
If you want to increase the experience of consuming the Apple Fritter, it is good to know that you can combine it with certain foods, drinks, and music. The best way to enjoy it is with some jazz and indie-pop music while sipping coffee and enjoying some of your favorite pastries. If you want to take it up a notch, grab a Sangria, Sour Appletini, or maybe mix yourself a cocktail. 
Looking for a Recreational Dispensary Near Me 
"Do dispensaries near me carry the Apple Fritter strain?" If this question is on your mind, look no further. Visit Green Gorilla MD, a medical marijuana dispensary in Maryland, and look for cannabis deals now. 
We offer many more strains in addition to the Apple Fritter strain. For example, if you are into blueberry smoothies, try the Green Gorilla's Smoothie, or choose the White Runtz, a favorite among medical users to relieve anxiety, stress, and chronic pain. Get in touch.