Arriving in the USA not too long ago, the Northern Lights strain is said to have been altered to perfection in the Netherlands. This award-winning strain has inherited most of the characteristics of its Indica-based ancestors. Formerly known as CI #5 F1, it is a strain that many medical and recreational consumers and growers have a positive experience with. 
The Northern Lights strain is a highly soothing weed offering a euphoric mood and excellent relaxation. It is highly favored by weed lovers, which is why it holds a long legendary status for providing a mix of body and mind effects when consumed. 
With a genetic code originating from foreign lands, you probably wonder, "Can I find it in dispensaries near me?". Let us provide all the information you need to make your experience more pleasurable.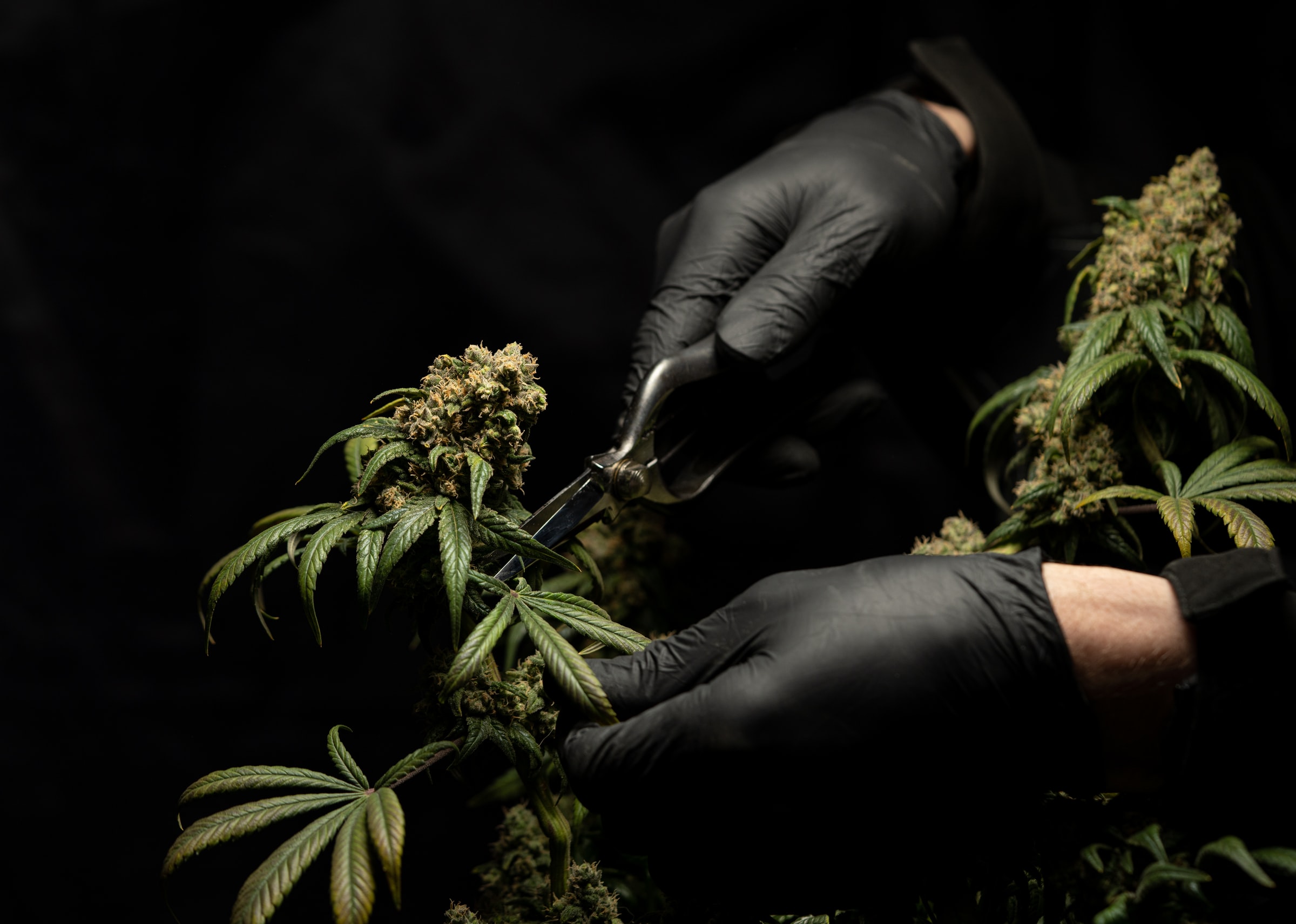 Genetic Code of the Northern Lights Strain
The parent strains of Northern Lights are believed to be Afghani and Thai, making this strain                       . Northern Lights became popular by Nevil Schoenmakers, who founded the Seed Bank of Holland in 1980. He may have done a brilliant job at perfecting the strain, but keeping a record of the breeding process was not his strong side.  
The exact history of this legendary strain is a matter of secrecy, but it is known as a mix of the famous Thai Sativa and the Afghani Indica. Due to the lack of clear breeding documentation, it is impossible to discover the details about how the Northern Lights strain was engineered to perfection.
The best strain sample is 100% Indica, but in most cases, it is 95% Indica and 5% Sativa. The CBD content is practically non-existent, while the THC levels vary between 16% and 21%. 
The Effect of the Strain
Creating the euphoric effects felt throughout the body, the strain eases the mind and relaxes the body. Distinguished as a two-hit and quit strain, the Northern Lights strain offers a numbing and lazy mode by mixing the mind and body high. 
Consumers have reported side effects like cottonmouth, paranoia, red eyes, and sleepiness. At the same time, they also felt uplifted, hungry, tingly, and giggly.
The strain is highly popular among medical consumers for its unique medical quality. Some of the conditions that the Northern Lights help to cure are:
Insomnia;

Lack of appetite;

ADD/ADHD;

Depression;

Chronic pain.
The Northern Lights strain is unique because it pulls you into a flow of happy thoughts and gently leads you into a restful sleep. Once you have experienced the all-around feel-good state, your first thought will be to run to a dispensary near me.
The Fragrance and Flavor
The strain offers a fresh blend of earthy sweetness, woody and piney aroma, and notes of skunk and hash. It has a rather distinct scent and, when smoked, leaves a trace of lemon. The smell may come off a little pungent and resemble that of classic ganja. A bit of sweetness is also noticeable in the aftertaste. 
Growing Tips for the Northern Lights Strain
An average-sized plant, the Northern Lights is a very easy strain to grow, and it features a distinctive amount of purple crystal-coated and sticky buds. It takes 6-8 weeks and is an excellent choice for those who are not looking for quantity but quality and ease. 
Growers have reported the successful breeding of the strain both indoors and outdoors. All the strain requires is sufficient sunlight and good soil, and it can yield an average of 18 ounces if provided with a healthy indoor environment. If planted outside, the strain is ready for harvesting in mid-October and can yield approximately 22 ounces per plant. 
Partying with the Northern Lights Strain
Are you preparing a gathering with your friends and wondering if there is a recreational dispensary near me? The Northern Lights strain gained its reputation for being fast-acting and has an instant hit, which is why it has become one of the top strains in high demand. 
One of the legendary music that blends well with this strain is that of Bob Marley or some rock music. 
When preparing the menu for your guests, you'll be a hit with some surf and turf or a delicious roasted turkey. To top everything off with the drinks, lean toward Pinot Noir or a Tom Collins. If you get everything right, you'll be a smashing hit among your fellow Northern Lights users. 
Find a Marijuana Dispensary Near Me 
Green Gorilla MD, a medical marijuana dispensary in Maryland, offers the highest quality weed products. Choose from our selection of vape carts, flower, or concentrates, depending on your preferences. 
Our experienced team will have your order ready and on its way in no time. Don't forget to schedule your delivery and provide a photo of yourself and your ID to be awarded a new online membership. 
Check our website for a superb offer of prerolls, edibles, concentrates, flower, and more. Our medicinal marijuana dispensary in Maryland offers many special deals and discounts. You can get three Eureka vape carts or 10 grams of flower for free if you refer a friend. Get in touch!