There are many ways to use a cannabis pre roll in Maryland and similar products. It can be challenging for those new to cannabis or meditation to know how to make these activities work together.
Here's what you need to know about combining meditation and cannabis pre roll in Maryland.
Cannabis has traditionally been used to enhance religious and meditative experiences.
It's still used in some Hindu religious ceremonies in India and has been around for thousands of years. There has also been a resurgence of interest in using cannabis for meditation in recent years.
Benefits of Marijuana pre roll for Meditation
Medical marijuana is beneficial for anxiety, chronic pain, and other conditions that make it difficult to meditate. Using cannabis can ease these symptoms and allow you to focus on your meditation practice. Here's how:
Marijuana can ease the anxiety that interferes with a meditation mindset.
Anxiety can be a significant obstacle when it comes to meditation. After all, the whole point of meditation is to focus on the present moment and clear your mind. But if you're constantly worrying about the future, or if you're dwelling on the past, it can be hard to focus on the present.
Marijuana can help to ease anxiety and allow you to focus on the present moment. One study found that people who used marijuana before meditation reported feeling more relaxed and less anxious.
Cannabis pre roll in proper doses can promote calmness and relaxation.
Marijuana can help induce a state of calmness by releasing you from anxiety. It can also help to lower cortisol levels, which are associated with stress. Suppose you take low doses of CBD oil or THC. It can bring you to a state of relaxation, making it easier to focus on your breathing.
You could also smoke a joint with a high CBD to THC ratio. This can help create a more clear-headed high that's perfect for meditation. But be sure to start with a low dose so you don't end up feeling too spacey or out of control.
An altered state of consciousness can make meditation more effective.
In the right conditions, a marijuana high can make slipping into a meditative state easier. This is because they both help you temporarily forget the stresses of daily life and allow you to focus on the present moment, which is vital for meditation.
Of course, marijuana isn't the only way to achieve an altered state of consciousness. But for some people, it can be an effective tool for meditation because it helps quiet their minds and ease their anxiety.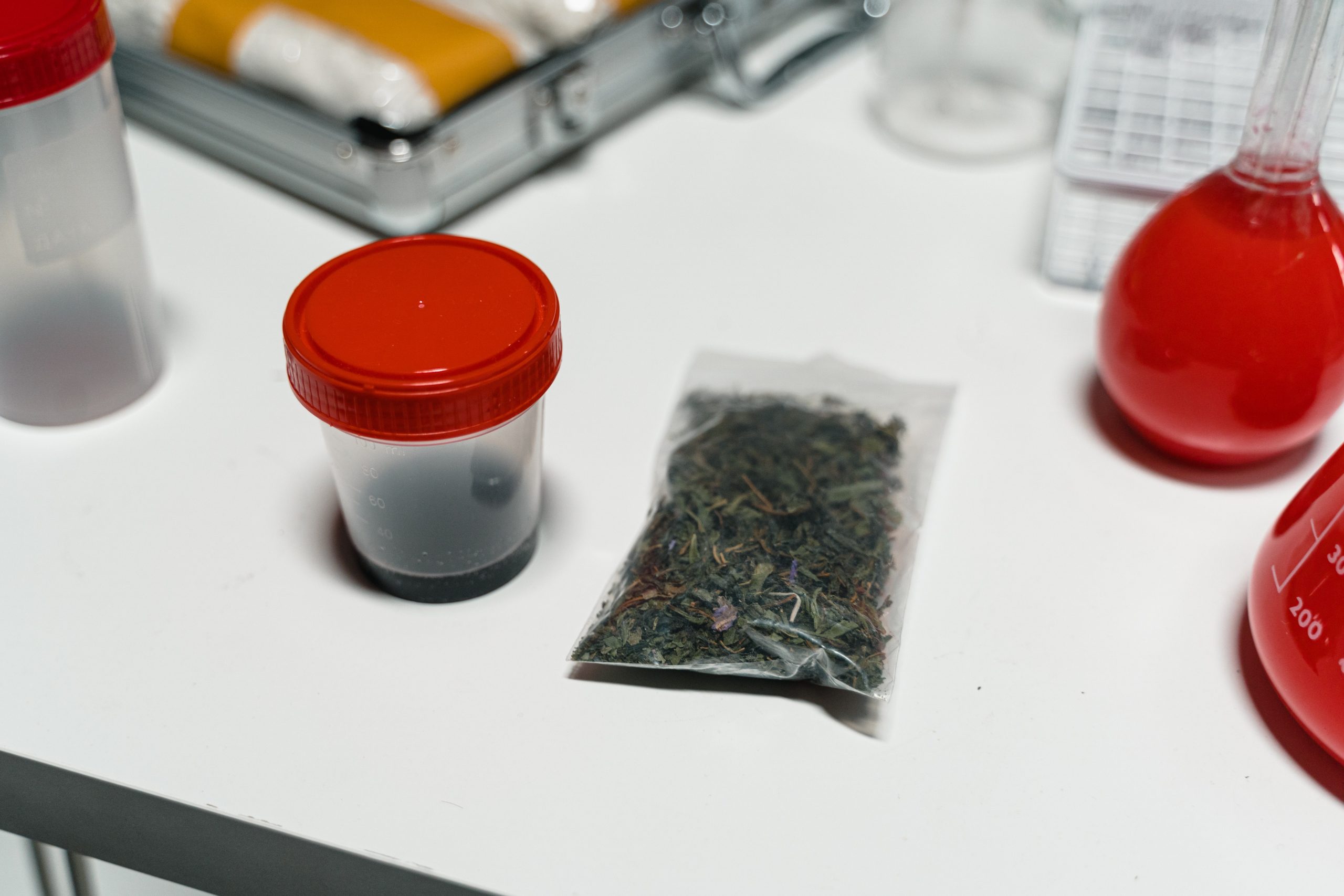 How to Make Marijuana and Meditation Work
Now that you know some of the ways marijuana can enhance your meditation practice, you can experiment with different ways to use it. But before you do, here are a few tips on how to make it work:
Be conservative with doses.
Starting with conservative doses is essential if you're new to cannabis or meditation. This will help you avoid feeling overwhelmed or intoxicated while trying to achieve a zen state. So, always begin with low-dose edibles like Blow Pops in Strawberry or flower like Purple Kush to help ease you into things. You can always take more if you need to; explore how different doses affect your meditation.
Set up a distraction-free environment.
It's essential to set up a distraction-free environment when you're trying to meditate. This means turning off your phone, putting away all electronics, and ensuring you won't be interrupted. This will help you relax and get into the right mindset for meditation. Try to avoid meditating when you're hungry or thirsty, as this can make it more challenging to focus.
Choose the right strain.
The type of cannabis you use can make a big difference. Different strains have different effects, so it's essential to choose one that will help you achieve the right state of mind for meditation. For example, if you're looking for a more energetic high, you might want to try a sativa like Skunk OG. But if you're looking for a more calming effect, an indica strain like Trinity OG would be better.
Make it a habit. Explore our Cannabis Pre roll in Maryland
If you want to make meditation a part of your routine, you must make it a habit. This means setting aside time each day to meditate, even if it's just for a few minutes. The more you do it, the more familiar you will be with it, and the easier it will become. Soon enough, you'll be able to achieve a state of mindfulness without even thinking about it.
But until then, cannabis can help ease you into the meditative state and make it more enjoyable. So, why not give it a try? You might be surprised at how well it works. Find a medical marijuana delivery service like Green Gorilla to get started.
Find the Right Strain for You
Green Gorilla is a medical marijuana delivery service in Maryland that offers a wide variety of cannabis products, from edibles to concentrates. Contact us today to learn more about our services or visit our website to place an order.