There are many different medical marijuana strains for pain, and each strain has unique characteristics. Some strains are more effective for specific types of pain than others.
Medical marijuana is a safe, natural alternative that effectively treats chronic pain. It is an effective treatment for chronic pain because of the analgesic (pain-relieving) properties of medical marijuana.
Choosing the Medical Marijuana Strain For Pain
When choosing the best medical marijuana strain for pain, you should consider the three distinct groups of medical marijuana: Indica, Sativa, and hybrid.
Indica
Indica strains are popular among medical marijuana patients for their ability to provide relief from chronic pain. These strains typically have a high THC content, producing the psychoactive effects that many patients seek. However, some Indica strains also contain CBD, which can provide additional therapeutic benefits.
Sativa
When choosing the best medical marijuana strain for pain, many patients find Sativas helpful. Sativas are known for their uplifting and heady effects, which can be great for managing pain throughout the day.
Hybrid Medical Marijuana Strain
Hybrid strains are the best strains for chronic pain. They are a mix of Indica and Sativa, and they offer the best of both worlds. They can help relax the body and ease the pain while also providing some mental clarity.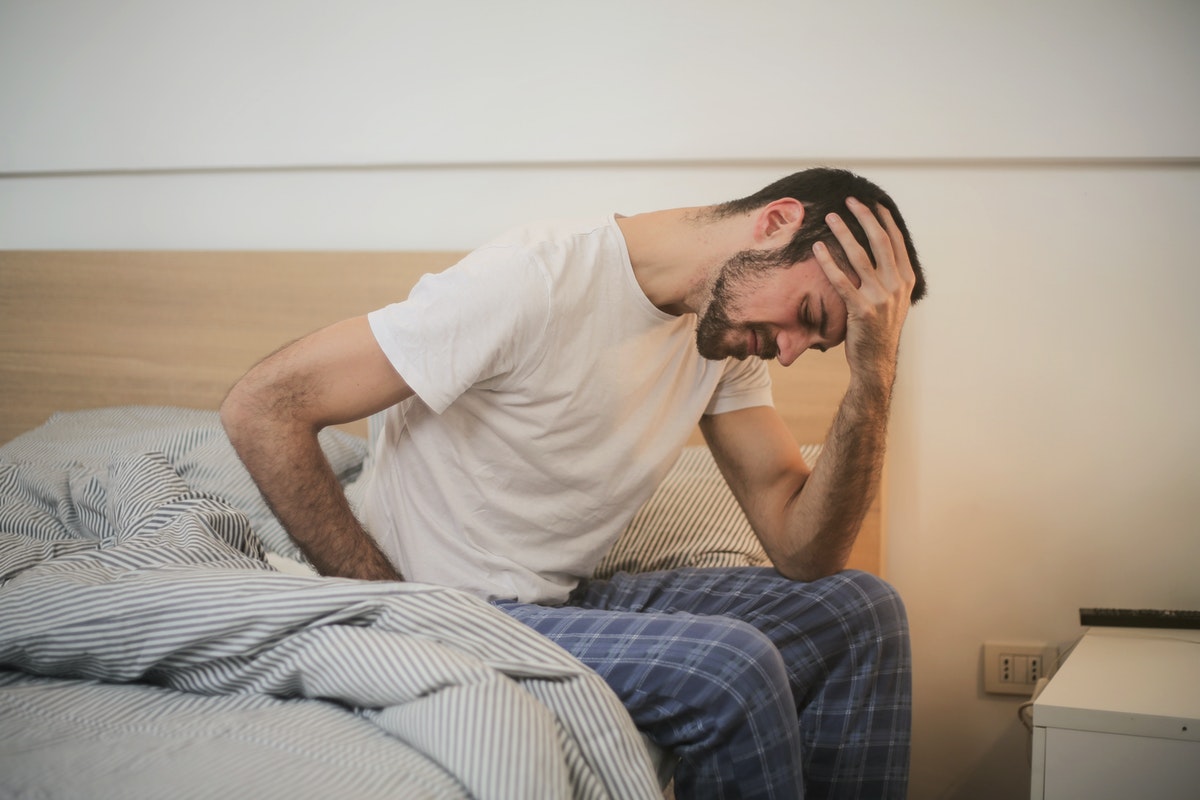 Medical Marijuana Strains for Chronic Pain
Chronic pain can prevent you from doing your daily routine and everyday responsibilities. Traditional treatments like opioids can effectively manage pain, but they come with risks and side effects. That's where medical marijuana comes in.
Here are some medical marijuana strains that are ideal for dealing with chronic pain:
Blueberry Kush
Blueberry Kush is a powerful Indica dominant hybrid that is a medical marijuana strain for pain. This strain has a sweet blueberry flavor with hints of earthiness, and it delivers a potent high that is perfect for numbing pain. Blueberry Kush is also known to help treat anxiety and depression.
Blueberry Kush is a very potent strain, and it can easily overwhelm inexperienced users. If you are new to using medical marijuana or have a low tolerance for THC, starting with a less potent strain is best. Additionally, it can cause couch-lock and drowsiness, so it is not recommended for use during the day. If you are prone to these conditions, it is best to avoid Blueberry Kush.
Sour Diesel
Sour Diesel is very effective in reducing inflammation throughout the body. It also has strong analgesic properties, making it great for managing pain associated with chronic conditions such as arthritis, fibromyalgia, and migraines.
The use of medical marijuana to ease chronic pain is becoming more and more popular. However, there are some risks associated with its use. One such risk is that the strains used to alleviate pain may not be effective for everyone. Additionally, marijuana can interact with other medications a person takes, leading to adverse effects. Therefore, it is crucial to weigh the pros and cons of using medical marijuana for chronic pain relief before deciding.
Jack Herer
Jack Herer is a popular medical marijuana strain known to ease chronic pain. Patients suffering from chronic pain report that it provides relief without the psychoactive effects of other strains. As a result, Jack Herer is a good choice for those who need to stay clearheaded throughout the day.
The potential risks of using Jack Herer to ease pain are relatively minor, but they should still be considered. For example, Jack Herer can sometimes cause slight headaches or dizziness. While marijuana is generally considered safe, it's always important to talk to your doctor before trying any new medication, just to be sure.
Blue Dream
Blue Dream is a popular medical marijuana strain for pain. The strain combines Blueberry and Haze, and it has a sweet berry flavor with hints of floral and spice. This Sativa-dominant hybrid produces happy, uplifting effects. The strain is also effective in treating pain, inflammation, and cramps.
Blue Dream is often used to ease chronic pain. While it is generally considered safe, potential risks are associated with its use. These risks include addiction, impaired judgment, and psychotic symptoms.
Gelato
Gelato is a hybrid strain of cannabis known for its potent effects. It combines Sunset Sherbet with Thin Mint Girl Scout Cookies. This hybrid marijuana strain has a sweet and fruity flavor with hints of lavender and mint. The effects of Gelato are very relaxing and can help to ease chronic pain.
Medical marijuana strains like Gelato can effectively reduce chronic pain, but there are some potential risks associated with their use. One risk is that marijuana can impair cognitive function and judgment, leading to dangerous situations if used while driving or operating heavy machinery.
Choosing a Medical Marijuana Strain for Pain
Medical marijuana strains offer a potential solution to chronic pain for those who live in states where it is legal. However, before using medical marijuana to treat chronic pain, it's important to weigh the pros and cons. Some of the risks associated with using medical marijuana include addiction, impaired judgment, and psychotic symptoms. Consider these before deciding to use medical marijuana for pain relief.
Green Gorilla can help you find the marijuana strain to help you ease chronic pain. Explore our shop now.