In the U.S., one out of three adults suffers from depression, according to 2021 data from the Boston University School of Public Health. That quickly escalated from 27.8 percent in 2020 and 8.5 percent before the Covid-19 pandemic. According to Johns Hopkins University, depression is debilitating. Even worse, one out of five persons suffering from depression will try to take their own life. It is, therefore, imperative to use all available help, including medical marijuana for depression.
Unfortunately, there are claims against medical marijuana for depression that can prevent sufferers from getting help. To ease your concerns, this article will present facts that debunk those myths.
Common Claims Against the Use of Medical Marijuana for Depression
These are the most common claims you will see on the internet against using medical marijuana for depression.
There is no evidence that medical marijuana can help people suffering from depression.
It has no effect on depression.
It worsens depression.
Depression is not a condition that qualifies for a medical marijuana prescription.
The Truth About It
You deserve to know the latest facts about the use and the benefits of medical marijuana for depression.
This is Legal in Certain Locations
In Australia, the second largest nationwide classification for the approval of medical cannabis use is mental health disorders. That includes depression. In Tasmania, the consent of a specialist is required. Elsewhere across the country, a GP can prescribe medical marijuana for depression.
In the U.S., the state of Florida qualifies patients with depression for the Medical Marijuana Use Registry (MMUR) ID card. They can get medical marijuana treatment prescribed by a state-registered physician.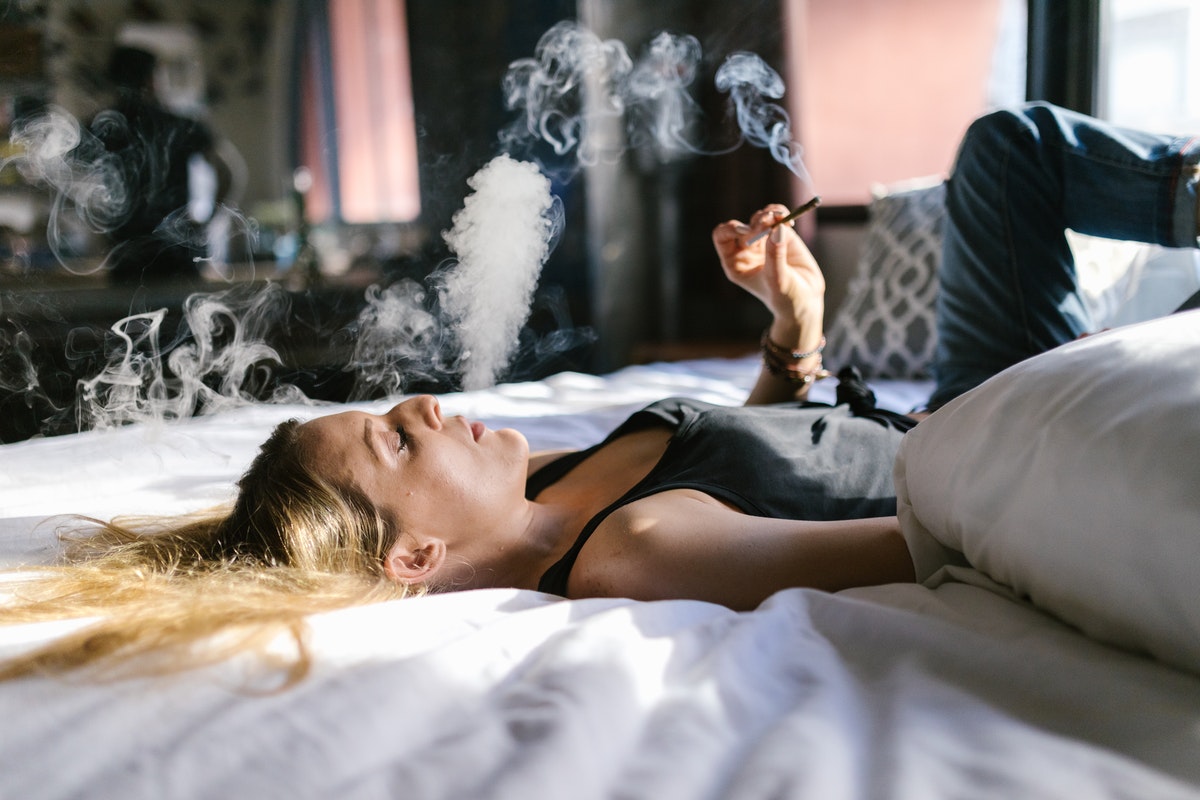 Studies Show the Benefits of Medical Marijuana
In 2015, the Research Institute on Addictions (RIA) of the University of Buffalo did a study funded by the National Institute of Mental Health. The study showed that chronic stress lowered the brain's production of endocannabinoids in animals, resulting in behavior like depression.
The human brain also produces endocannabinoids. These natural chemicals affect emotions, cognition, motor control, and behavior. The researchers highlighted that chronic stress is a leading cause of depression even in humans. They added that if the endocannabinoids in humans suffering from depression could be restored to normal levels, this could help treat depression.
The chemicals in marijuana are similar to endocannabinoids. The researchers hypothesized that compounds from marijuana have the potential to normalize the level of endocannabinoids in people with depression. While this research did not have any conclusive findings in humans, it established the correlation between medical marijuana and depression.
More recently, in 2021, Frontiers in Psychiatry published the findings of a four-year study done by researchers from Johns Hopkins University School of Medicine, Medical University of South Carolina, and the University of Buffalo. Results showed that participants who used medical cannabis experienced reduced depression with symptoms below clinical levels both at the start and with sustained usage. That was in comparison with participants who did not use medical cannabis.
The use of medical cannabis products that were dominantly cannabidiol (CBD) showed the most substantial effect. In addition to reduced depression, users experienced improved quality of sleep, reduced pain, and better quality of life than participants who did not use medical cannabis.
Unpleasant effects were uncommon and were found among those who used medical cannabis products that were predominantly THC.
Safe Use of Medical Marijuana for Depression
Dr. James Connell, who prescribes medical marijuana for depression in Australia, notes that it is not the first nor second line of treatment. It is used when patients with depression do not respond well to other therapies. He adds that medical marijuana treatment must always be accompanied by psychological strategies, mindfulness, meditation, exercise, good sleep, and a healthy diet.
Dr. Cornell states that CBD helps with depression by slowing the body's reuptake of dopamine, serotonin, and GABA neurotransmitters, giving them more time in the system to boost mood. THC helps regulate the endocannabinoid system (ECS), erasing negative thoughts and improving mood.
However, it is crucial to note that medical cannabis does not work the same for everyone. Some people cannot tolerate THC. For them, it can worsen depression. Also, using THC too much or too often can have a negative impact on the ECS and exacerbate mental health issues. CBD is more well-tolerated by many. However, high doses of CBD near bedtime can disrupt sleep patterns in a few people.
The safe use of medical marijuana must always be under a doctor's supervision. The doctor will always start with the lowest dose and observe the patient's reactions. Dosage will be increased gradually, as needed. CBD is often the first choice, and THC is used carefully.
How to Source Your Medical Marijuana for Depression
It is important to purchase medical marijuana for depression from a reputable source. This will ensure that you use safe products with the information you need on CBD and THC content.
Green Gorilla MD is the top medical marijuana delivery service in Maryland. We offer classic and new strains for chronic pain and other conditions. Shop at our online store today.