In this fast-paced and often-unforgiving world, stress, sadness, and feelings of anxiety are a given. For many people, using medical marijuana helps relieve these negative emotions. Simply put, a nice head buzz from weed concentrate in MD can help you feel better and give you a mental as well as emotional respite from your troubles.
But what kind of high should you seek out? That all depends on your personality. Since it's easy to find weed concentrate MD these days, all you need to figure out is what strain you should go with. Here's a quick guide to help you out.
Indica vs. Sativa
Indica and Sativa are the two main types of cannabis strains. Indicas are physically sedating, perfect for relaxation and sleep. They tend to have high cannabidiol (CBD) and low tetrahydrocannabinol (THC) levels.
On the other hand, Sativas are uplifting and energizing, making them a good choice for daytime use. They typically have high THC levels and low CBD levels. This means that they can produce a more cerebral high.
There's also a third kind: hybrids. These strains are a mix of Indicas and Sativas, so they offer the best of both worlds. Of course, hybrids can either be Indica- or Sativa-dominant, which means they'll tend to lean more toward one side or the other.
So, what's the best way to get high based on your personality?
You're a Doer
If you're the type of person who likes to get things done, Sativas are the best strains for you. They'll give you a boost of energy and help you focus on whatever task is at hand, whether that's catching up on work, getting some exercise, or even doing household chores.
You should go with a pure Sativa or a Sativa-dominant hybrid to get the best high. You can try Skunk OG, which has sour fuel and skunky citrus flavors that will give you a nice head buzz. Or, if you want to be all smiles while clearing your to-do list, you should go with Laffy Taffy!
You're an Artist
If you're an artist, you'll probably enjoy the cerebral high of Sativas. This type of high can help you focus on your work and get into a flow state. You may even find that your creative juices start flowing, and you come up with some of your best ideas!
Sativas and Sativa-dominant hybrids like Orange Creamsicle and Sherblato Rock are perfect for getting you into that creative headspace. Although if you're looking for a more chill creativity session, you could try an Indica-dominant hybrid like Skywalker OG and Smoothie.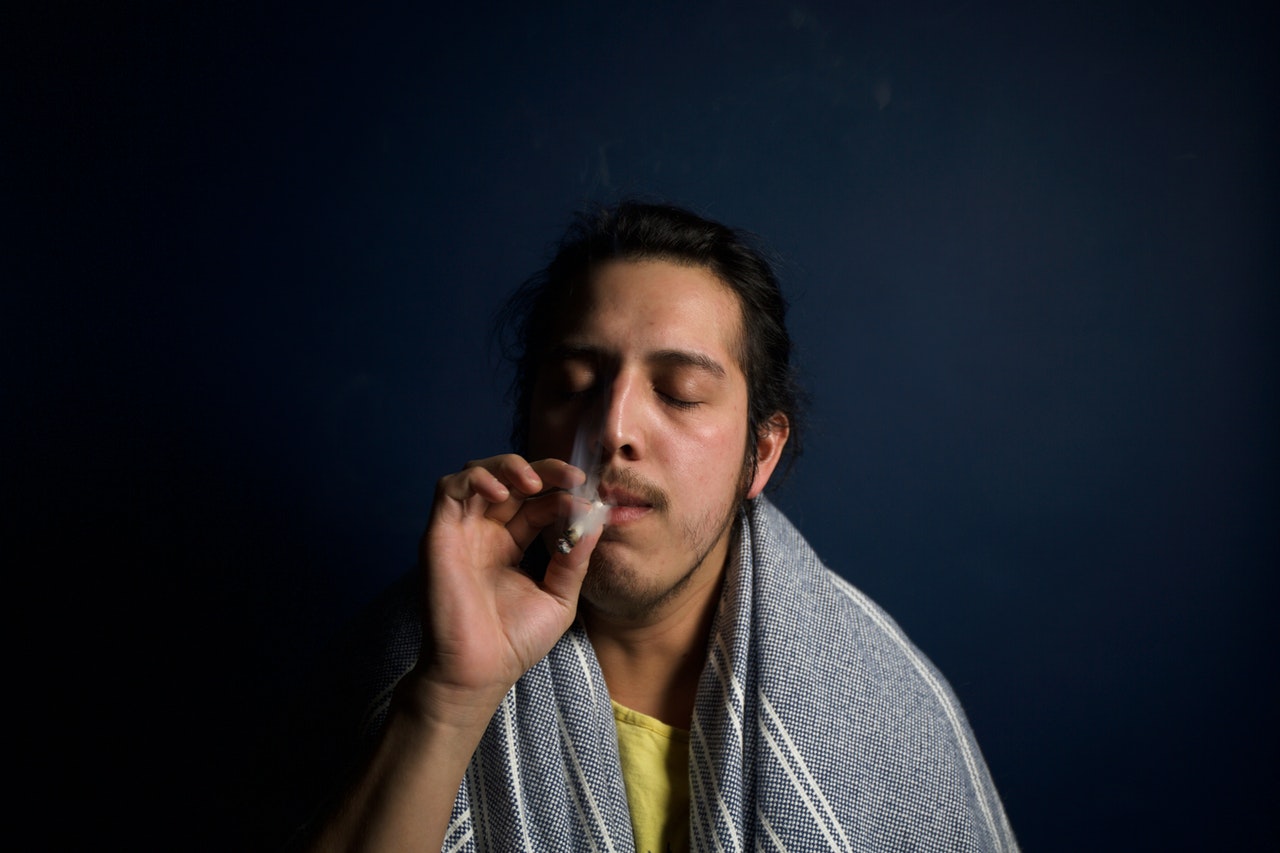 You're Intense (and Maybe Need to Chill)
When you're the type of person who's always at their extremes and never settles for the middle ground, you'll need a cannabis strain that will calm you down without putting you to sleep. Indicas are perfect for this because they'll relax your body while leaving your mind clear.
An Indica like Ice Cream Cookies or a hybrid like Lucky Charms will give you a relaxing high that can help you wind down after a long day and chill out without making you sleepy. This means you can simply relax without losing your edge, which is perfect for when you need to be productive without feeling anxious.
You're Perpetually Stressed
Too much stress can be bad for your mental and physical health. This is because stress can lead to a whole host of health problems. So, if you're constantly stressed, you need a cannabis strain that will help you relax and take the edge off.
Indicas and Indica-dominant hybrids like Trufflez 41 and Peppermint OG are perfect for getting you into a relaxed state. These strains should help alleviate your stress and anxiety, which is good for your health!
You're a Fun-seeker
Lastly, if you're just looking to have some fun and let loose, hybrid strains will give you the best of both worlds. You'll get the cerebral high of Sativa combined with the physical relaxation of Indica, which can make for a pretty fun time!
You should try Gelato 45 for a giggly and relaxed high or White Cake if you want to feel euphoric and happy. These strains will give you just enough head buzz to get you into a good mood without being too overwhelming.
So there you have it: the best way to get high based on your personality. Whether you're a doer, an artist, or just looking to have some fun, there's a cannabis strain out there that's perfect for you. So find your ideal strain, and enjoy the high life!
Green Gorilla is Maryland's most innovative delivery service, offering exclusive strains and high-quality products such as weed concentrate MD, edibles, pre-rolls, carts, and flower. Check out our wide selection, and place your order today! You may also connect with us if you have questions about our products or need help placing your order.