You're missing out if you love cannabis and haven't tried the extremely popular Afghan Kush. There are many reasons why this classic is well-loved. Because of those traits, it was used to create various new strains such as Bubba Kush, Vanilla Kush, LA Confidential, Top Dawg, Tangerine Dream, Atomical Haze, Blueberry, Critical, OG Skunk, Sweet Tooth, Currant Kush, AK-47, Northern Lights, and Big Bud. 
Now it's time that you get to know this legendary Indica strain.
Aroma and Flavor of Afghan Kush
The Afghan Kush flower has a complex aroma. It smells delicious, like tropical mango, orange, and lemon mixed with a sweet floral fragrance. However, it also has an herbal touch of pine and a spicy kick against an earthy, woody background scent. 
Its flavor is a subtle but similarly complex blend of fruity lemon-lime, mint, pine, and spice with a lingering sweetness and a musty undertone. It is mild enough to please even sensitive palates.
The Afghan Kush Makeup
Afghan Kush has a high THC level going from 15% to 25%. Its CBD level ranges from 4.94% to 7.28% with CBN at 1%. Its terpene content according to Analytical 360 is as follows:
1.62% Caryophyllene 

1.62% Beta-Caryophyllene 

1.02% Myrcene 

0.98% Humulene 

0.20% Terpineol 

Alpha-Pinene 0.01% 

Beta-Pinene 0.01%

Linalool 0.01%

ox-Caryophyllene 0.01% 

Limonene 0.01% 
According to leading psychopharmacology researcher Dr. Ethan Russo, MD, knowing a strain's terpene levels is vital. He states that these are determinants of the effects of the strain on the user. The level of myrcene determines the sedative effect. The level of limonene determines the energizing and mood-lifting effect. The presence of alpha-pinene minimizes the negative effects of THC.
Effects and Therapeutic Benefits
When you use Afghan Kush, you will immediately feel euphoric but relaxed. Your mood lift can make you talkative and induce joyful laughter and giggles. You can also develop a craving for food. This lasts for two to three hours, after which you will start to feel sleepy. Users experience a good, deep sleep. It is, therefore, best to use this strain in the evening.
In the process, Afghan Kush can help relieve even chronic pain, muscle spasms, migraine, chronic headaches, and premenstrual syndrome (PMS). It can be used in treating anorexia and other cases of loss of appetite, such as in cancer patients. Its sedative effects are used to treat insomnia. It is also used for treating post-traumatic stress disorder (PTSD), depression, anxiety, and stress.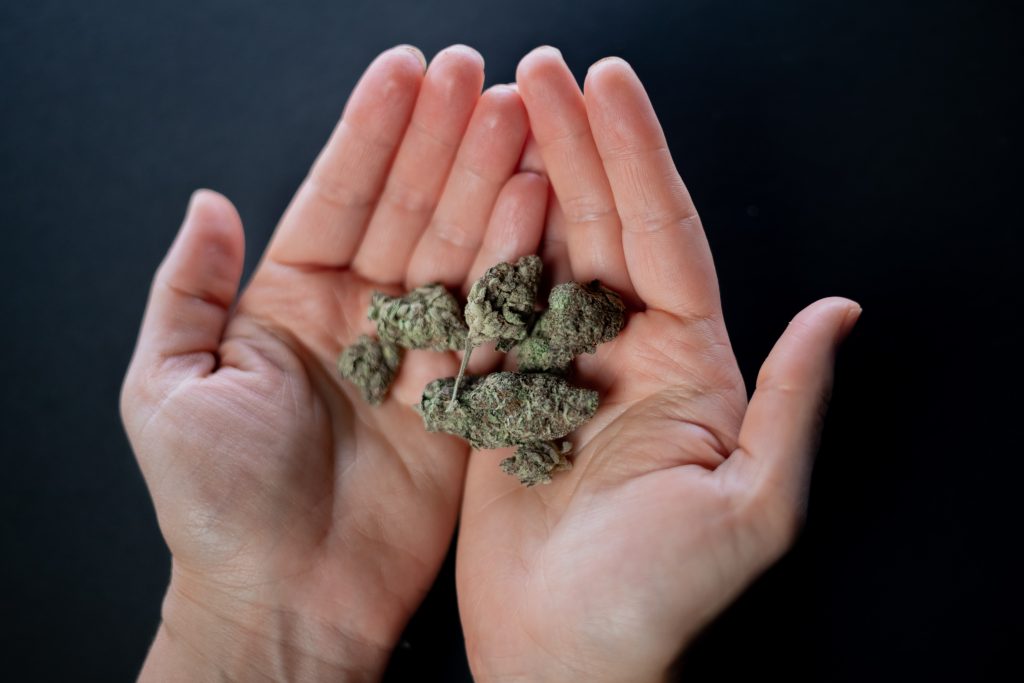 How It Came to Be
The origins of Afghan Kush are the stuff of legends. With unknown parents, it tops its lineage as an almost pure Indica. It flourished in the wild for centuries in the Amu Darya River Valley near the border of Tajikistan and Uzbekistan. Running through the valley is the Hindu Kush mountain range that stretches from Afghanistan to Pakistan. In harsh conditions, it evolved by itself. 
The White Label Seed Company distributes the seeds of this ancient strain worldwide, making it available to growers. It is easy to grow because it is sturdy and highly resistant to mold. It is not sensitive to temperatures as long as it is not extreme.
It can be grown indoors or outdoors, on soil, or in a hydroponic setup. Indoors, it can reach three feet. But outdoors, it can grow to four feet. It takes longer than other strains to flower, at nine to ten weeks. Growers must prepare for its strong odor, though.
Regular and careful trimming will bring forth more growth in its branches. This will maximize its yield. Indoors, you can expect about 450 grams per square meter. If grown outdoors, its yield can reach up to 500 to 600 grams.
Safe Use of Afghan Kush
If you have a known intolerance toward THC, you can't use a strain with high THC content. If you haven't used cannabis before, you will not know this. As with any other cannabis strain, start with a low amount when you try Afghan Kush. Observe your reaction to it and increase your intake gradually as needed. 
You must always ensure that you know the precise cannabis content of any product you are using so you can determine your intake. Note that different forms of cannabis have different concentrations.
Don't operate a vehicle or machinery when using this strain. It has a sedating effect, so avoid consuming it when you are out of the house. Additionally, avoid drinking alcohol when using this strain as it can enhance the sedative effects. And if you're taking other medications, consult your doctor before trying it.
Finally, the only safe way to purchase medical cannabis is from a reputable source. This will ensure that you use a product that is fresh, uncontaminated, and of the highest quality.
Green Gorilla is the top delivery service for medical cannabis in Maryland. We offer carts, concentrates, edibles, flower, and pre-rolls. Contact us today for inquiries on medical marijuana strains.